Tollywood Actress Kajal Agarwal plays a character Radha in her upcoming film "Nene Raju Nene Manthri". Rana Daggubati and Catherine Thersa are also playing leading roles in the movie. Rana's Nene Raju Nene Manthri: Kajal Says why this film is special to her.
Rana's Nene Raju Nene Manthri: Kajal Says why this film is special to her
Tollywood one of the most famous actress Kajal Agarwal is now working for a film with the Rana Daggubati. In this movie, she is playing a Radha character and also pair for Rana. She says this is an extraordinary film in her career for so many reasons.
She again reunited with the director Teja. Teja was a director for her first debutant movie in Telugu. Lakshmi Kalyanam was the first movie of the Kajal Agarwal. In this film, she paired with the Nandamuri Kalyan Ram. It was the one of biggest hit in her career. Her career starting with the Teja movie only.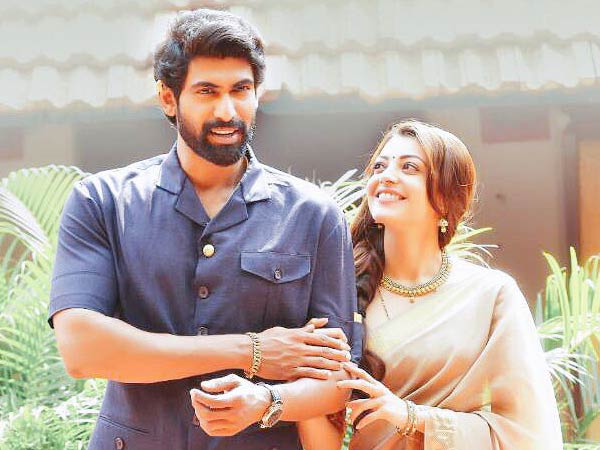 Kajal says that " First and foremost she had teamed with her mentor Teja sir for her second movie after a decade. Kajal made her acting debut with Kalyan Ram in Lakshmi Kalyanam. It's a pleasure working with Teja. He encourages her to learn many things in her first movie.
Secondly "exchange of ideas, challenges, and opinions make you think out of the box, and she felt happy that comfort level with Rana was so sweet. Working with friends is always fun, and this had been good days of work."
And also Nene Raju Nene Manthri is the 50th film for Kajal, and it also makes her happy even more special. Moreover, the film also releases in Tamil, Hindi, and Malayalam. This movie had been the best gift for her birthdays, and she was turned 32 on Monday.
And also Navadeep, Catherine, and Ashutosh Rana are in Nene Raju Nene Manthri film. Suresh Babu is the producer, and the film is gearing to release soon. Recently teaser was released and getting an overwhelming response in the audience.