Google adds Q & A features to Google map and search for its Android and Mobile web search. With this feature, the user can ask a question related to his search or may read the already existing question and answers. If someone answers your question then Google will notify you. The user can upvote for the useful question which will take it to the top section.
Google adds Q & A features to Google map and search
Search engine giant Google now adds Q & A features that will result in map and search. This feature is expected to help in getting better answers related to searched place. This feature of Google will allow user to ask a question, or read existing questions ans answer related to a place from other users. After scrolling down user can add another question or can give the answer to some one else's question. To make available the most relevant content, the upvoted questions and answers will be on the top.
The user can give the vote to the informative question by tapping thumbs-up icon. The up-voted one will soon be on the top section for more relevant information.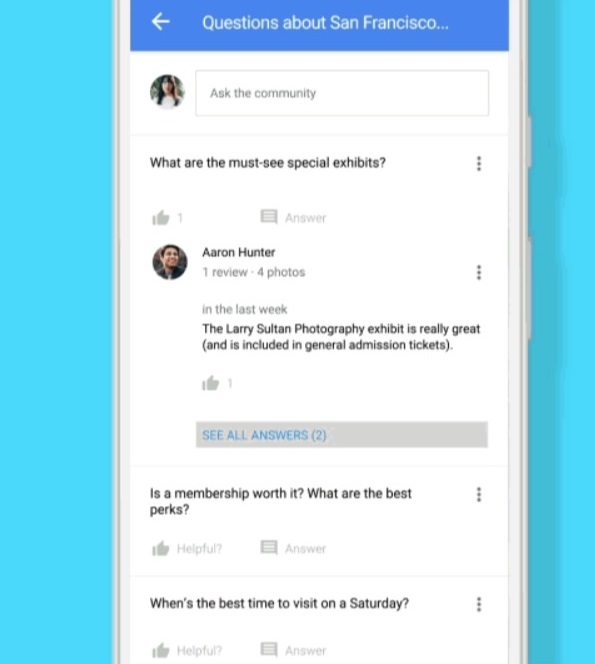 In order to provide most useful and accurate local info to the 'Questions and Answers', the business owners can add frequently add questions and answers to it. When user will ask a question about any place, then Google will notify the business owner and other users so that they can contribute some knowledgeable answers to that question. even the user will be notified once someone gives an answer.
Now when you open a business listing map or search, then a list of question and answer will come to picture. This feature will roll out to Google and mobile search user worldwide.